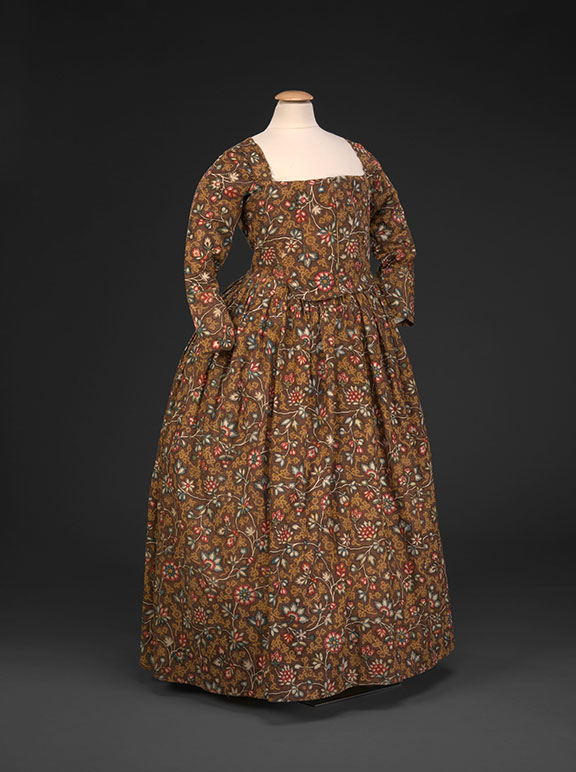 Block-Printed Round Gown
1785 –1790
Style: The 1780s sees the one-piece "round gown" come into fashion as an alternative to the two-piece ensemble with an open front and coordinating petticoat (skirt) of the 1770s. This dress may have been updated from an "open robe" into a round gown. Many round gowns were made by taking fabric from matching petticoats and filling in the center panel.
Long sleeves also became popular at this time, another update easily made with excess fabric. This garment has sleeve seams that suggest its sleeves were updated in this way.
Fabric: Cotton gives you colorful, stylish prints in the latest style without the cost of silk. Still, this is not a cheap fabric. The fabric must be block-printed by hand using several blocks to achieve the detailed effects; some additional colors were often painted by hand.
Block prints with a brown ground were popular and practical. This one shows the influence of Indian textiles in its exoticized flowers, and the floral design may be intended to suggest brocading or embroidery.
---
Cotton dress, 2763.1, gift of Mrs. Frank Abbott.
Detail of the block-printed fabric.